Marketing is no longer limited to traditional advertising and PR strategies, since an increasing number of messages today are derived from us, consumers. Genuine feelings of consumers are shared amongst themselves, positive or not. This is probably the reason why corporate social responsibility (CSR) nowadays only works if the intention is real, the results are effective, and the follow-up mechanism exists, and has been implemented and felt by consumers. Access to information means consumers are better-informed of the company's activities — including those on CSR.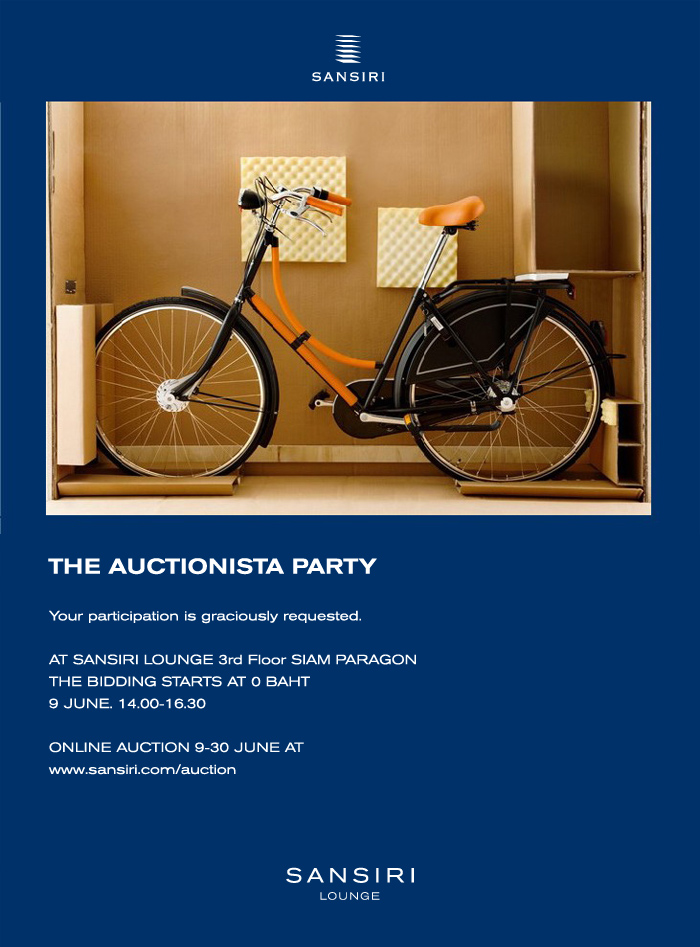 Sansiri is one of those whose CSR activities have increased their role significantly in the past year. As far as I am aware of, not only has the company started a community service project in the rural areas, but also improved its workers' conditions by standing up against the use of child labour, including by any of its contractors. A new project I heard about involves making a Sansiri project carbon-neutral. The genuineness of these activities can, of course, be assessed by intention and results, as we follow them up.
As I have talked to people involved in these activities, including those who actually went to the rural areas up north and the project owners, at least I found that the intention is more or less genuine and the activities seem to yeild effective results so far. That was a good news, of course.
Last Saturday, I was invited to one of the most glamorous charitable events organised by Sansiri called The Auctionista Party. The rule was simple, 16 stylish collectible items from the Sansiri Lounge, 3rd flr, Paragon, were put up for auction and all the money raised will go to charity — to support school meals for less-privileged children in the rural areas. These items include an Hermes bike, an Issey Miyake bag, a Christian Dior bag, Hermes baby shoes, and an Alexander McQueen umbrella, amongst others.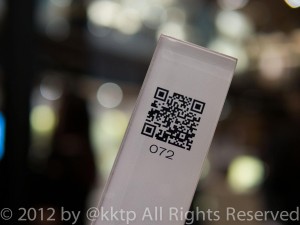 The Magic Wand with QR Code.
The crucial difference between this auction and others I have been to was the use of state-of-the-art technology for bidding — with several iPads in the event and the magic wands quipped with QR code, allowing you to bid for any many items as you wish. No matter which generations you are, you must learn how to use these new bidding tools.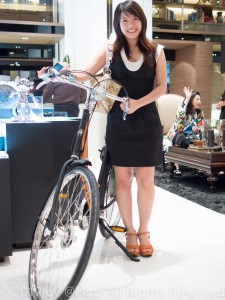 This stylish orange Hermes bike raised THB 310,000 for children's school meals.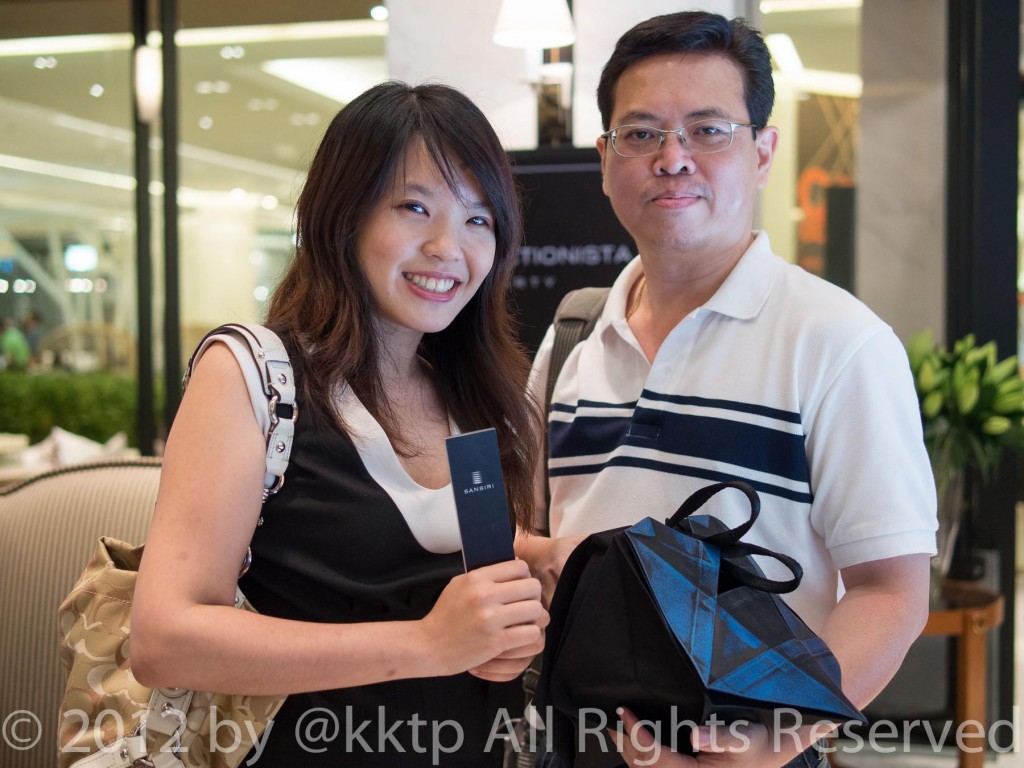 Issey Miyake bag for THB 10,000 — with @kktp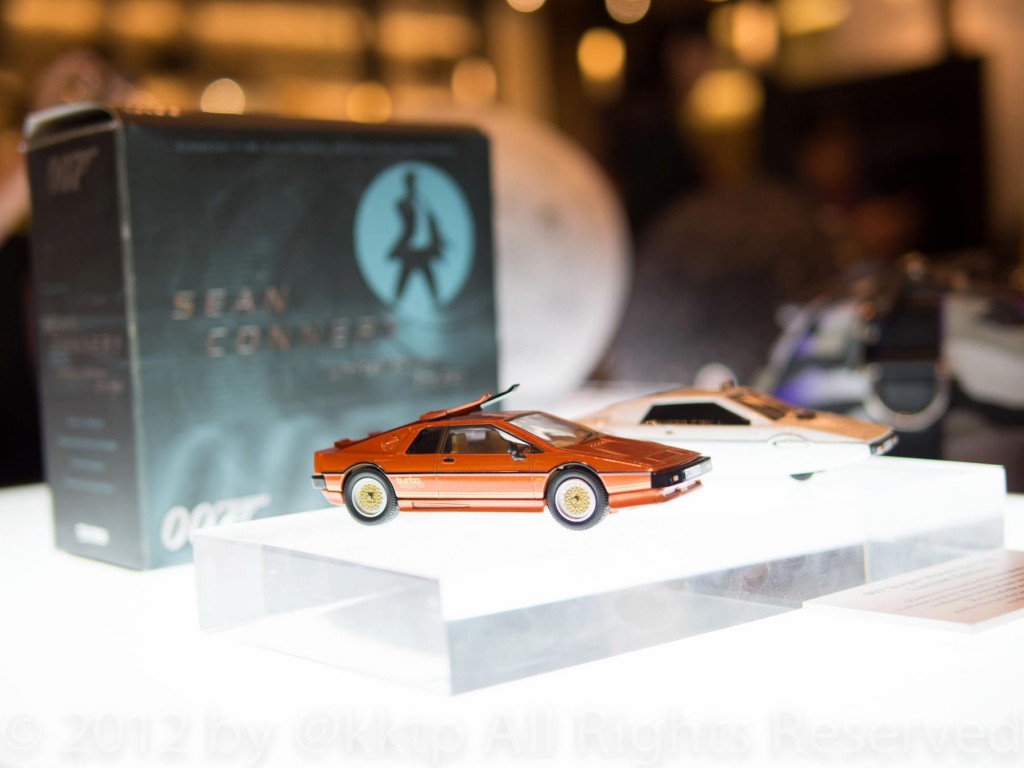 Roger Moore 007's collectible model set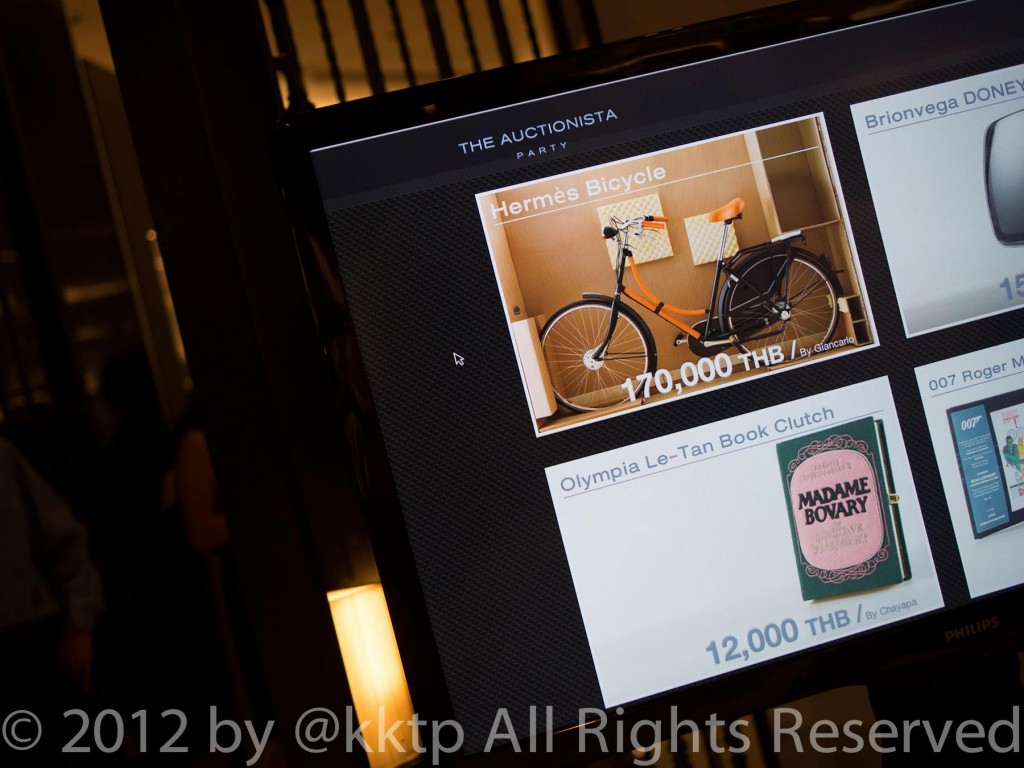 That was not yet the end.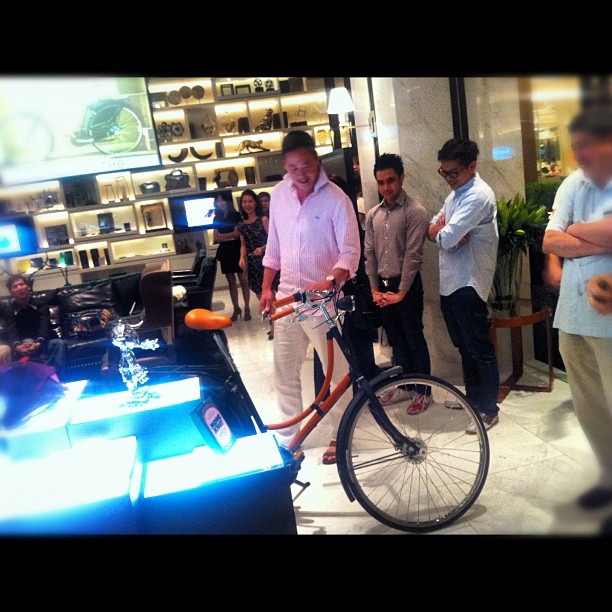 Sretta Thavisin, President of Sansiri Plc tried the bike and said, "the bike suits my height", before his brother successfully won the item.
The bidding process was made with these iPads throughout the entire event, although human did help with boosting last-minute fundraising.
The total amount of money raised on that day for 16 items, including an Hermes bike, was THB 752,000 — a huge sum to support school meals for children. Additional collectible items are also put up for auction on www.sansiri.com/auction until 30 June 2012 (registration takes a few minutes). Money raised from these additional items also goes to charity.
We have learned that globalisation and telecommunication has driven the world into an era where media and publicity goes beyond its limitation in the past days. Means of communication are no longer limited to those in the horizontal direction, from governments and the private sector to the general public and consumers, as extensive media and publicity are originated from consumers themselves nowadays. I believe that CSR only works as a marketing strategy if they are genuine. Sansiri has proven itself so far, though we want to hear from the children soon.
Thanks to: @kktp for some of these photos (with watermarks), and your support as always.